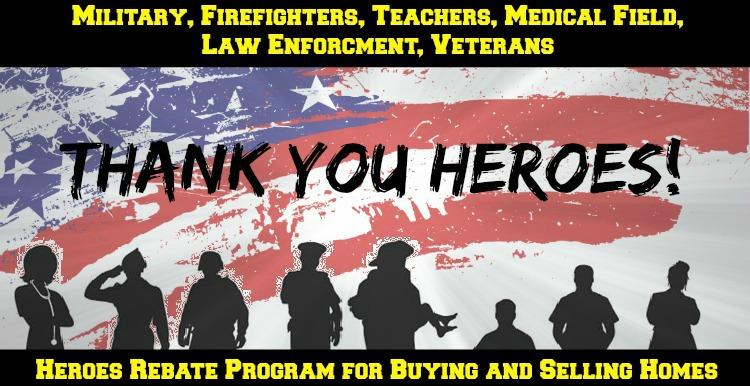 Welcome to the Thank You Heroes Home Rebate Program!
SDThankYouHeroes.com
The Thank You Heroes home rebate program is San Diego's Premier Military and VA savings program. If you are in the market for a new home or if you are considering the sale of your current home, this program will save you thousands!
Get 100% of your closing costs covered ($4,000-$12,000 in savings)

Get 10% of the sellers commission back to you cash!

Get 20% commission back on the Sale of your home!

Instant access to VA approved homes in San Diego

Free access and help from the counties top real estate agents

We will guide you through every step of the process with no obligation to ever purchase or sell your home.
For more information and instant access to VA approved homes, fill out the registration form and find out if you qualify!